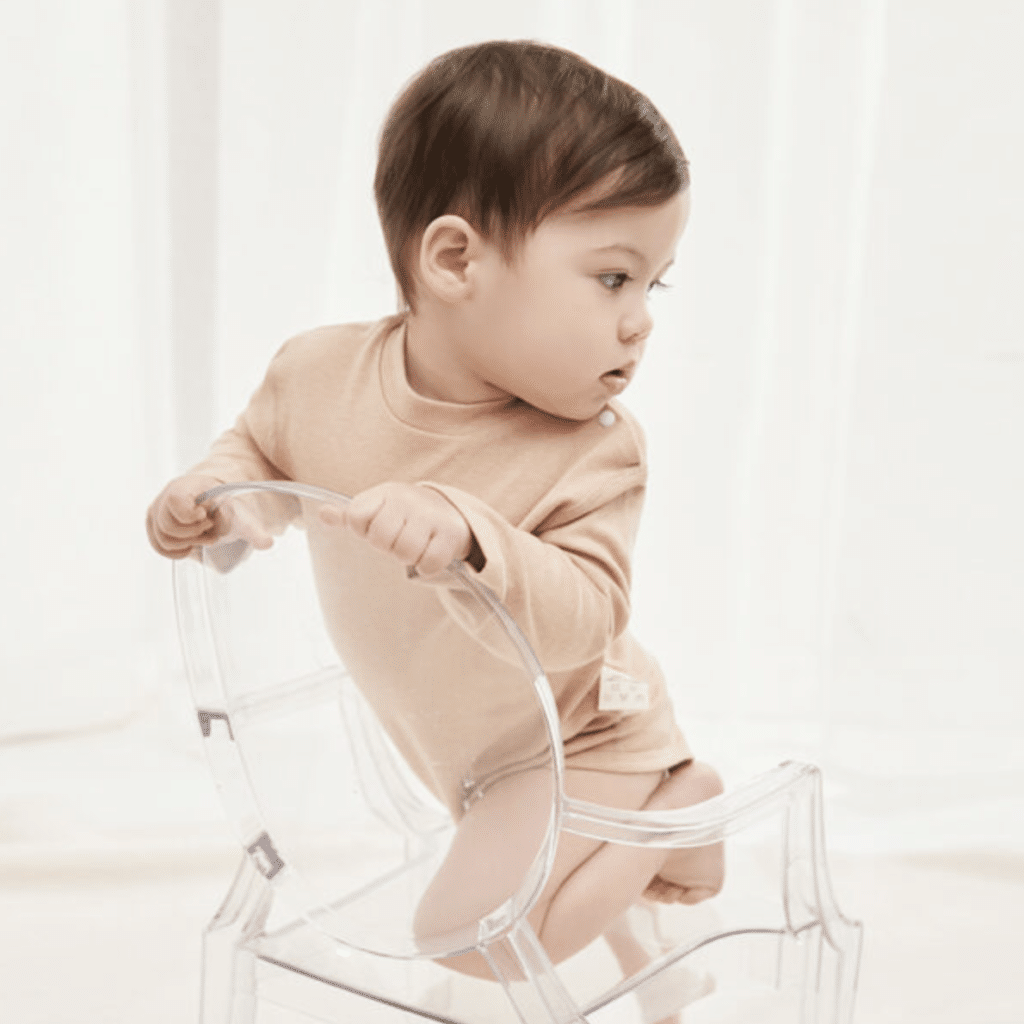 Baby clothing is plentiful, and you'll often find that one particular type of clothing has about three different names, depending on where it's bought from, or how any one person references it. A baby bodysuit is one of those items that could be a vest, baby grow, bodysuit, or all three!
This rather essential piece of baby clothing is definitely one you will have a lot of in your babies wardrobe. If you're at the buying process for your own baby, or perhaps you're a gifter trying to navigate the world of baby clothing, let's take a look at exactly what is a baby bodysuit, and why they really are the number 1 essential for any babies wardrobe.
What Is A Baby Bodysuit?
A baby bodysuit is usually a short sleeved, or long sleeved all in one which does not have legs. They are usually fastened underneath the legs with poppers for ease, or buttons. They are a perfect base item of clothing for baby that can be worn underneath pretty much anything (weather dependent!). As they are securely fastened with poppers, it helps to keep the nappy in place throughout the day, as well as stopping tights from leaving their position! A great way to remember what a baby bodysuit is, is that they have no feet or legs to them.
Baby bodysuits come in all sorts of styles and sizes, but they all have one common goal of keeping baby warm, and providing an excellent base layer that can be dressed up or down. They are great for wear during the summer months on their own to keep baby cool, whilst maximising breathability.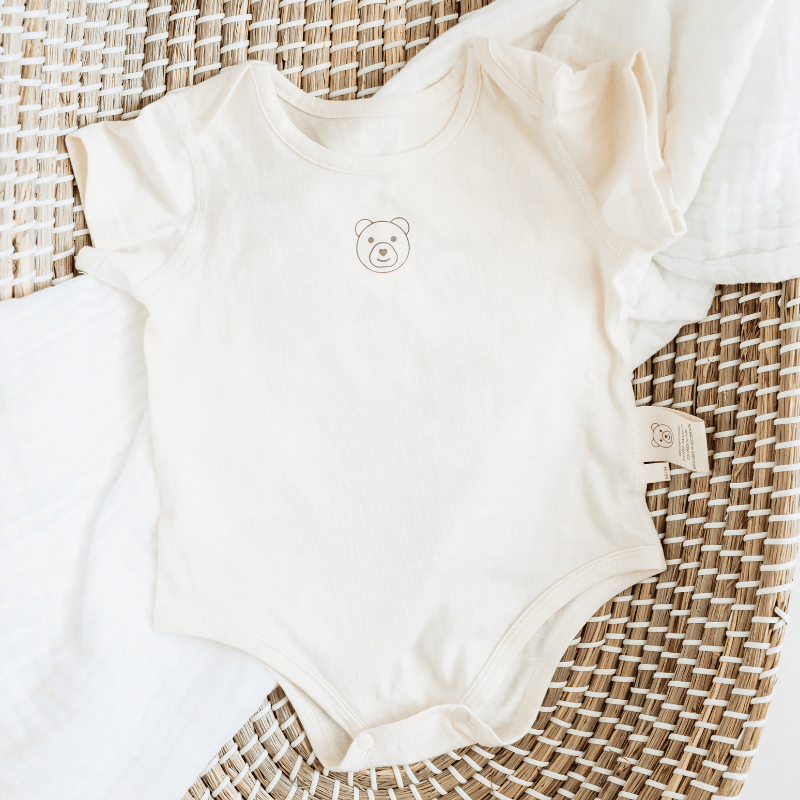 Organic Cotton Baby Bodysuits
Baby bodysuits are one of the first things that touch babies skin, they're worn throughout the day and need to be kind to babies skin, whilst being breathable too. Organic cotton bodysuits are a great choice, our baby bodysuits offer superior softness, and as no chemicals or dyes are used in the production, there are no visible irritants to upset babies sensitive skin.
During the day, clothes can rub, and this is where every stitch and seam makes the difference to a babies skin. We use a stitching technique called fourneedles six lines which provides a completely flat, seamless finish so there is no chance of it irritating or rubbing against babies skin. This clever stitching technique is widely used throughout the gym wear industry, but not so much in the baby industry.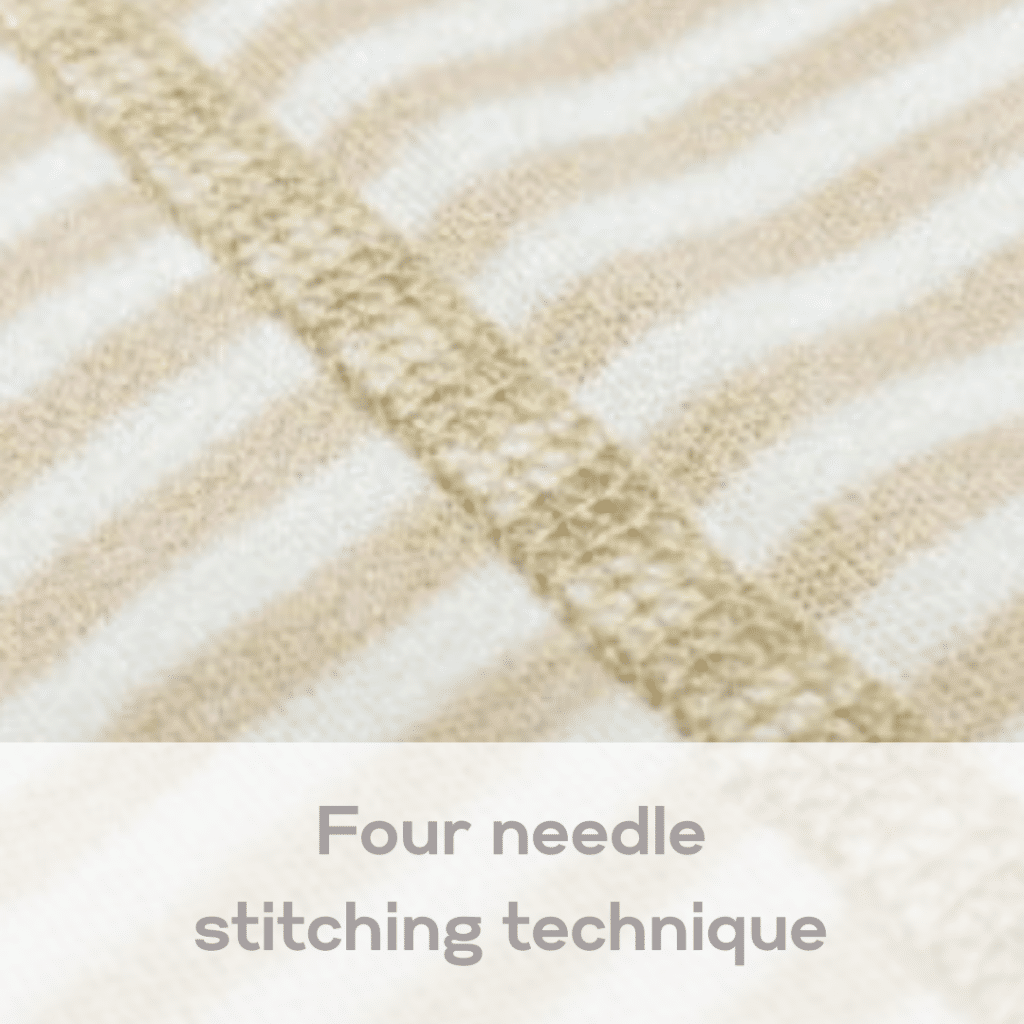 Always shop for organic cotton where possible and always check the seams for potential irritation. Baby bodysuits will become the most popular item in a babies wardrobe, for something that is worn everyday, it's worth investing in pieces that will support and look after babies sensitive, precious skin.