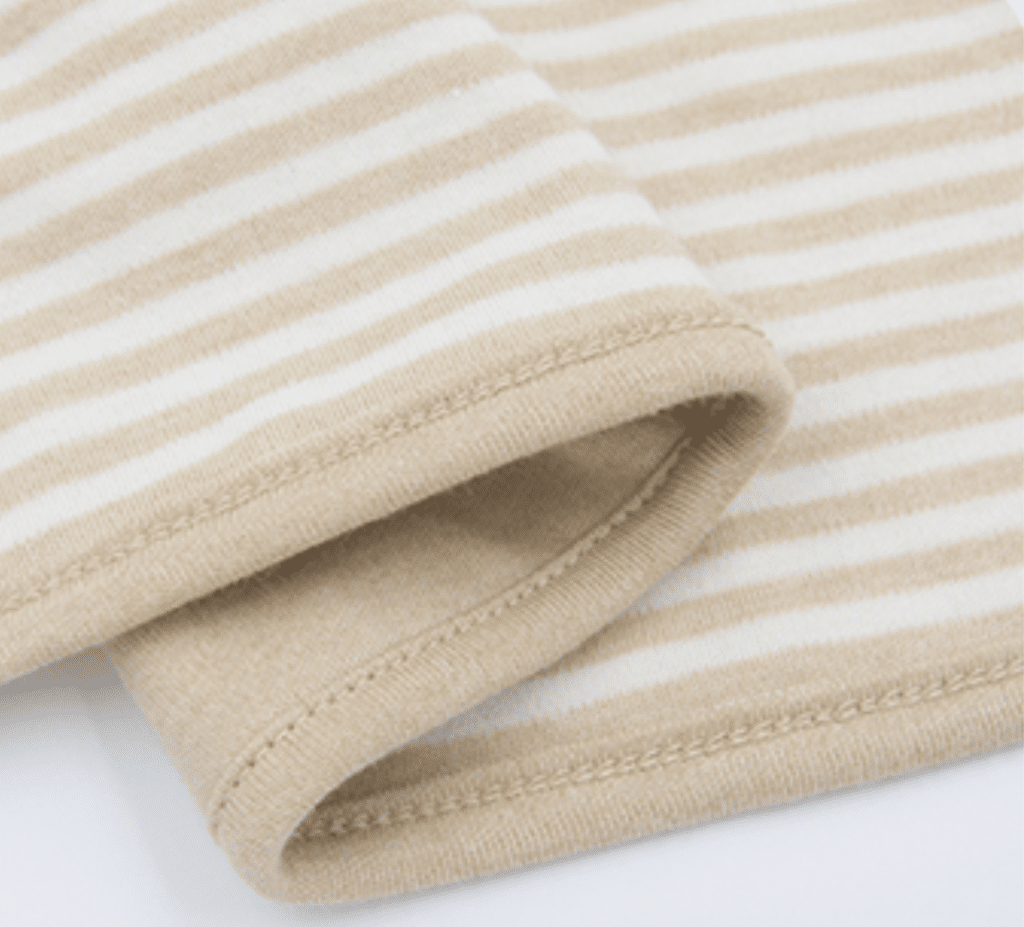 We are committed to the sustainable development of baby clothing and how it makes your babies skin feel. The manufacturing process goes skin deep, from seed to stitching. Every method we use has been carefully selected to produce baby clothing that is sustainable, free from irritation and offers superior softness.
Stitching is one thing that all of our clothes share. It's definitely one that we don't notice or take into consideration when purchasing clothing. Because surely it's all the same? It's usually only when we notice stitching unravelling that we notice this aspect of our clothing.
The stitching technique that we use at Bjarni Baby really helps us to stand out from the crowd. There is a notable difference between the four needle six lines stitching technique and regular stitching techniques.
What Is Fourneedle Six Lines Stitching?
Fourneedle six lines stitching is a technique that delivers an aesthetically pleasing, straight and seamless finish on the clothing. The stitches are beautiful, dynamic and can be perfectly stitched in one step. Using this technique the stitches are sewn, the seams are firm, and the trimming edges are neat. The fourneedle six lines consists of four upper lines, one bottom line and one stretch line which creates the flat, seamless and neat finish.
This stitching technique is widely used in high end sportswear, underwear and yoga clothes. This helps to provide high elasticity and a high strength seaming effect that is highly desirable for these everyday, high use items of clothing. It is still not a common stitching technique in baby clothing, but one that offers huge benefits to the baby.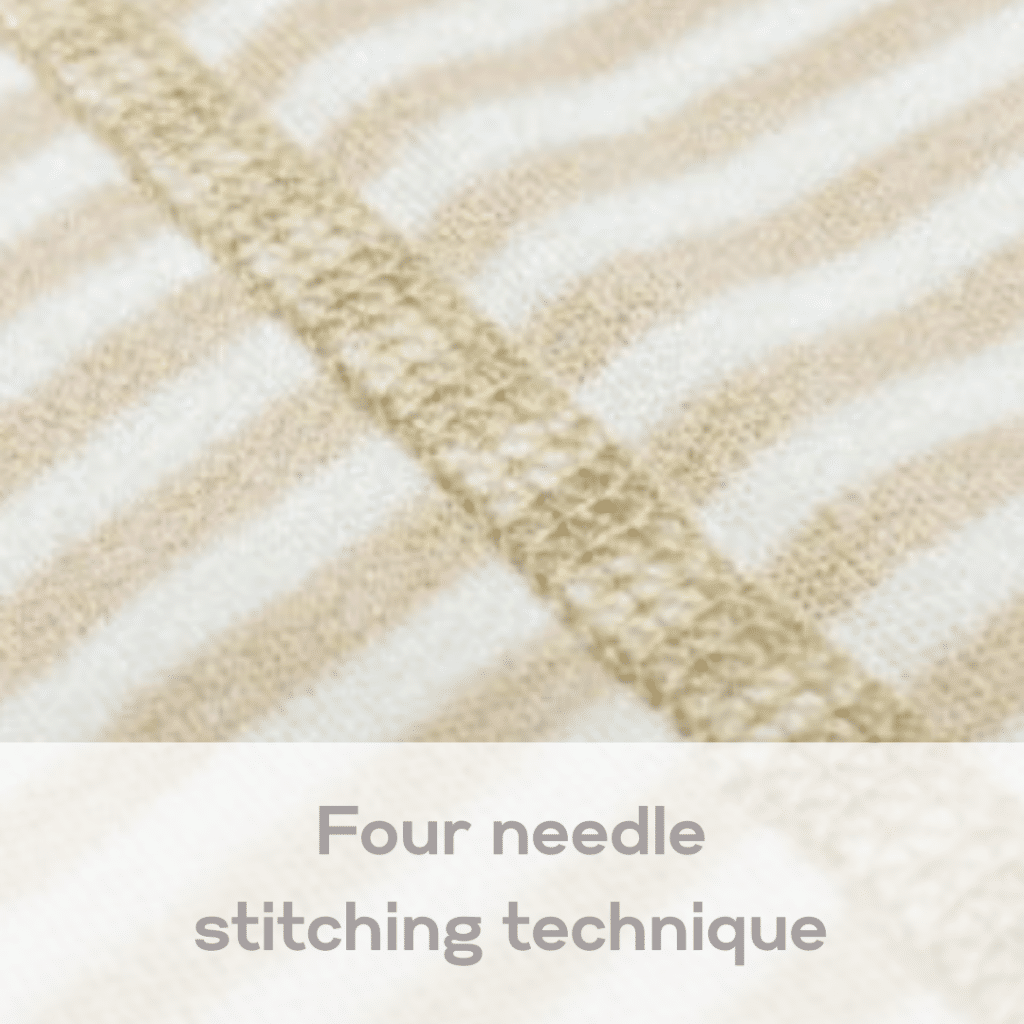 As you can see from the above photos, the differences in finish for the two stitching techniques are staggering. The commonly used regular stitching technique has a raised profile. This can cause chaffage and irritation, especially on active babies and particularly on warm days. On both adult and baby clothing, the regular stitching technique can cause irritation in common places such as under the armpit, around the neck and around the legs for baby bodysuits.
Why Is The Fourneedle Six Lines Stitching Best For Baby Clothing?
Fourneedle six lines stitching offers so many benefits for baby clothing including;
The quality and appearance is neater and more aesthetically pleasing to the eye.
Flat seams = no irritation making the items of clothing much more comfortable for active babies.
Unique high-elasticity, flatness and high-strength seaming effect.
For babies with skin sensitivities or eczema, the seams won't cause irritation or chafing. That's one less thing to worry about!
Fact sheet;
Fourneedles six lines stitching delivers an aesthetically pleasing, straight and seamless finish.
Widely used in activewear and underwear for elasticity and comfort.
Super comfortable.
Eliminates irritation and chaffage.
At Bjarni Baby we endeavour to create beautiful organic clothing that we would only dress our own babies in. From seed to stitching, we aim to deliver superior softness and sustainability that is accessible to all families.