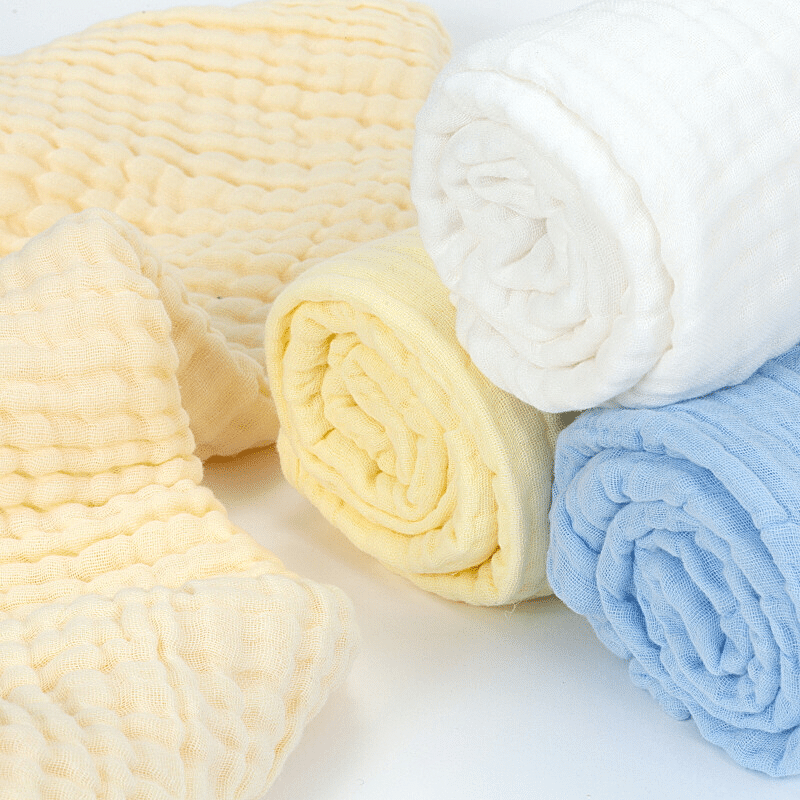 You asked, we listened! Our best selling white muslin is now available in 3 other soft colours, lemon yellow, papaya and baby blue. You can now mix and match or choose a colour to suit your nursery decor style.
As always, each muslin is crafted from 6 layers or organic cotton gauze material. Or in simpler terms, 6 layers of the soft stuff! The additional layers help to create an incredibly breathable, absorbent yet warm material that is just SO soft for babies skin.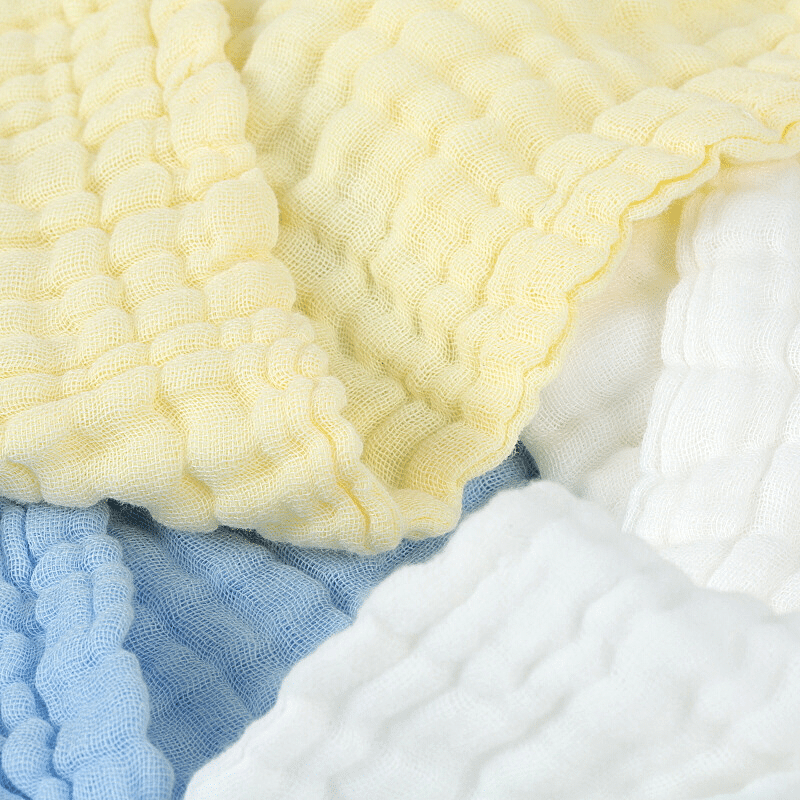 The coloured muslins obtain their colour through reactive dyeing. This is a more eco-friendly way of dyeing fabrics, with no harmful chemicals used. These large muslins are generously sized at 110 x 110cm. This makes them such a versatile item for baby as muslins can be used in so many different ways from burping cloths, towels and blankets to a feeding cover.
As muslins will become one of your most used baby products, we know just how important it is to get them through the wash and dried as quickly as possible for their next use. All of our muslins are machine washable at 30 degrees and can easily be hung out to dry. The 6 layers of organic cotton makes them a quick to dry item. This means you can start the cycle of using it again, and again. The 100% organic cotton content is far more durable and robust than traditional cotton. Cotton is handpicked meaning there is less breakage and the fibres are much stronger. You will get wash, after wash, after wash with our muslins. We promise they'll look just as good as day 1 (just make sure you wash them with like colours so they retain their colour integrity!).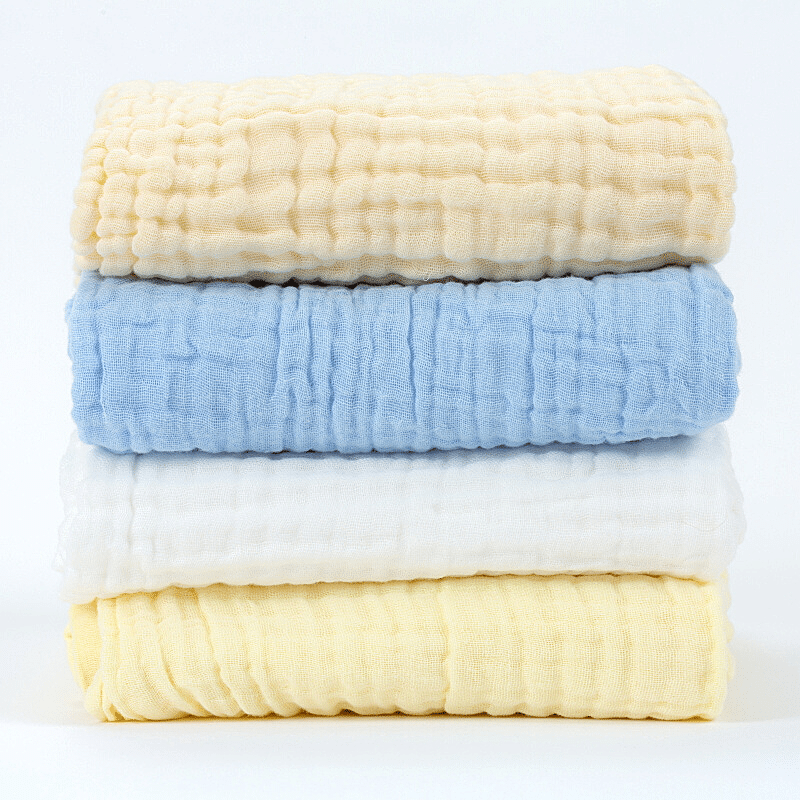 Meet the Muslin Colours
Our Papaya Muslin Towel is a gorgeously soft orange colour. It will add a gentle pop of colour to the cot in your babies nursery. This colour is perfect for a spring or summer baby!
Baby Blue Muslin Towel is perfect for baby boys and girls alike! If you just can't choose opt for our cost effective mixed towel muslin pack of 3 which includes our best selling white, blue and yellow muslin. This would make a gorgeous gift for a newborn baby. You can never have too many muslins!
Our White muslin towel is a best seller at Bjarni. It's the ultimate gender neutral colour that mum's and dad's can't get enough of! Newborn photographers love using this muslin too because it provides the perfect, neutral backdrop, adding texture to the shot. Plus, it's super soft under the babies skin too!
Last to join the troupe, is our lemon yellow muslin. The gentlest pop of colour that is the ultimate colour for Spring & Summer, it's never been easier to add some warmth to your nursery setup or pram!
Don't forget you can grab 10% off as a new customer by simply signing up to our mailing list. Our muslins are gorgeous as a group or on their own, we promise they're one of the softest baby muslins on the market, you might struggle with getting your little one to let go of it though! It really does make for a wonderful comfort blanket too.