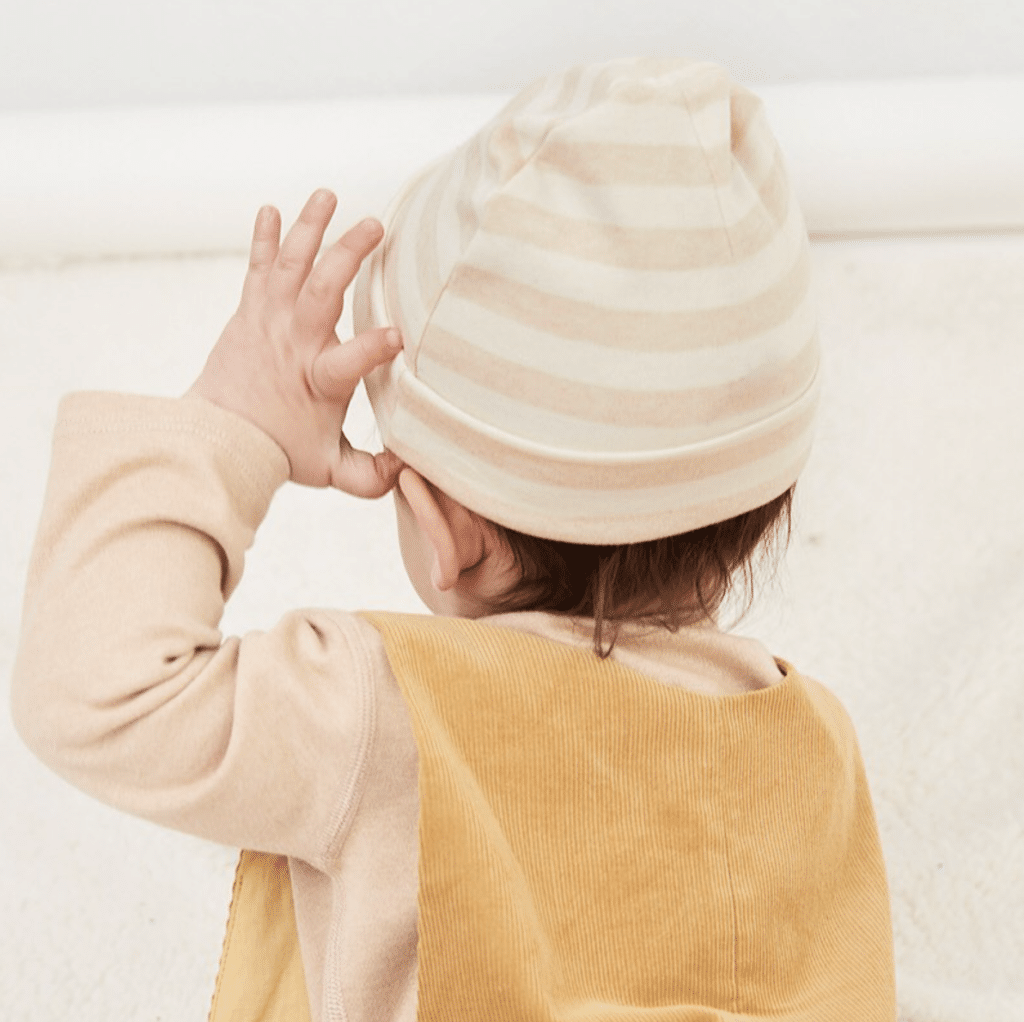 Newborn babies and young babies can be very susceptible to skin conditions. This is when their skin is at its most vulnerable and delicate stage. According to The British Skin Foundation, eczema is often onset in early childhood, with 1 in 5 children in the UK affected by this skin condition.
Eczema is a complex condition and can present itself in a number of different ways. The common symptoms are red, dry and itchy skin which can sometimes become crusty, blistered and bleed. There are a number of reasons that eczema can flare up in a baby or child including heat, dust, woollen clothing, washing detergent and other chemicals. Whilst certain environmental factors can't always be controlled, you can help to prevent flare ups in your baby and protect their skin by dressing them in comfortable, breathable and soft baby clothing.
As adults, and parents, we're careful and mindful about what we put into our bodies, but what about what we dress them in too?
What Are The Best Fabrics For Babies With Eczema?
Organic Cotton
100% organic cotton is one of the best fabrics in baby clothing for those with eczema. Even traditional cotton is one of the most recommended eczema friendly fabrics. However, organic cotton offers far more benefits to those with irritated or sensitive skin. No allergenic, carcinogenic or toxic chemical residues are used in organic cotton, GOTS certified baby clothes. As organic cotton is picked by hand, this means that the fibres of cotton are much longer and stronger. The result is far softer, more durable fabric.
Organic cotton is also a highly breathable, absorbent and soft fabric. This provides ultimate comfort to your babies skin, free from irritation. When purchasing clothing for baby if it states 'cotton' or 'cotton rich' it's worth looking at the small print to ensure it's not actually mixed with another fabric, such as nylon or polyester.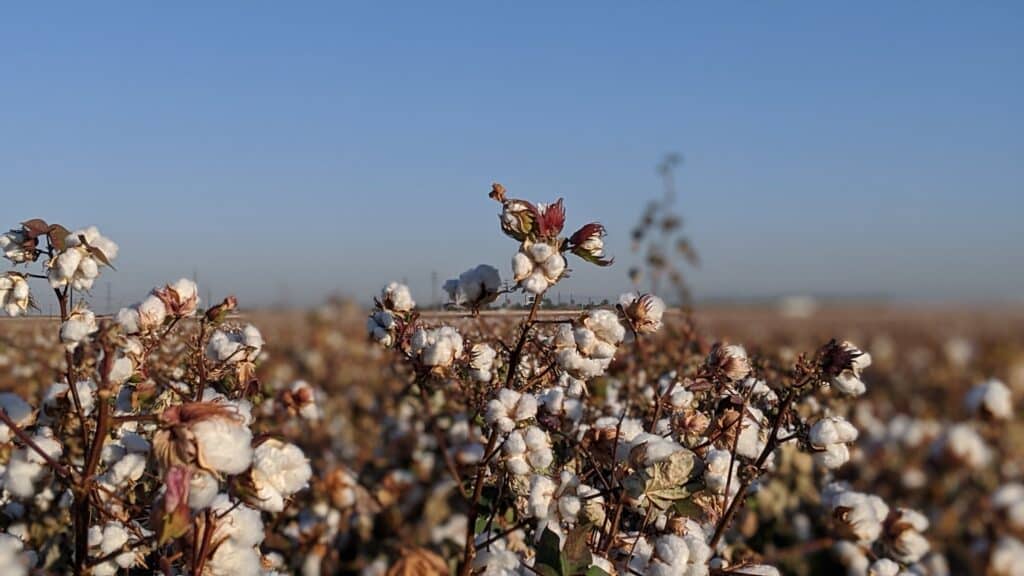 Bamboo
Another, super soft, kind to babies skin material is bamboo. Bamboo is absorbent, soft and breathable and holds anti bacterial properties. Again, it's important to take a closer look at the type of bamboo used. 'Bamboo viscose' is typically bamboo blended with cotton and a proportion of elastane/lycra/spandex which is highly chemical intensive and not environmentally friendly. However, the properties that 'bamboo' holds are very attractive to those who suffer from eczema or other skin conditions.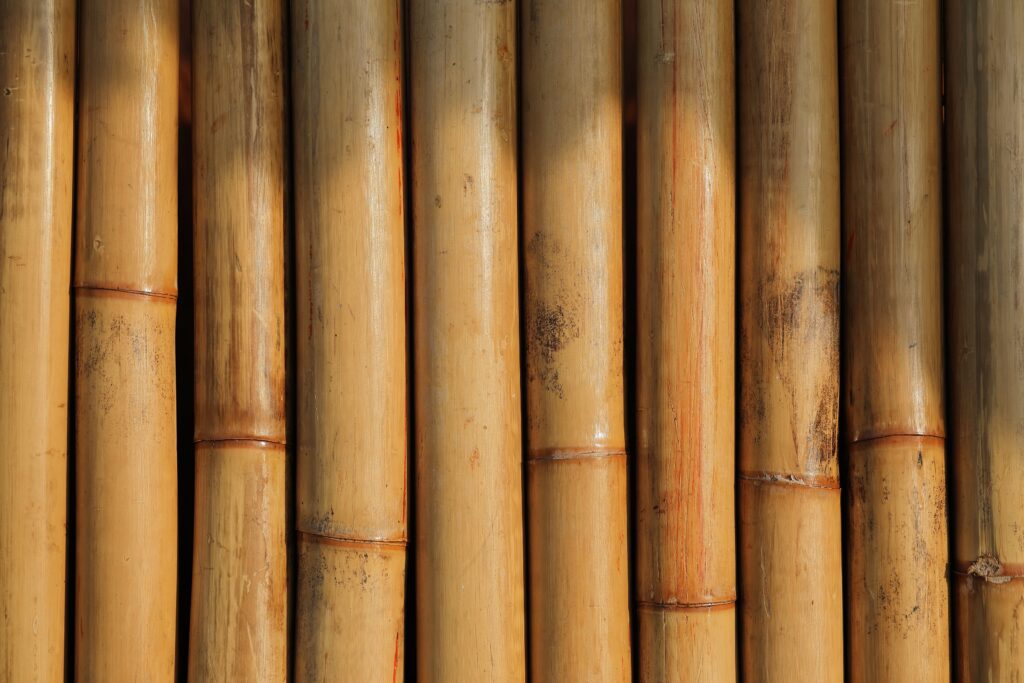 Silk
Silk is also a soft and breathable material and a good body temperature regulator. Items made from silk are usually worn underneath other pieces of clothing as a barrier. However, silk is generally more expensive and cannot be washed as easily. It's a fabric that also stains easily with creams and food. Definitely not an ideal fabric when it comes to babies! However, it is still a soft option for those with skin conditions.
As well as important fabrics, rough seams, loose threads and fastenings can also present problems for sensitive skin. We're proud to say that Bjarni Baby clothing is produced using 100% organic cotton. It's GOTS certified and is fitted with flat YKK buttons. All clothing is finished with the four needle six lines sewing technology, a boneless sewing technique which provides a comforting and soft feeling, with no rough edges on babies skin. It really is the smaller details that can make that difference.
Choosing the right type of baby clothing for babies with eczema is a very important consideration. Dressing them in eczema friendly fabrics will help to stop their skin from being irritated and flaring up. Providing them with ultimate comfort when they need it most.
Take a look at our full range of organic baby clothing that will keep your baby comfortable, supported, warm and free from irritation. Keep an eye on our Instagram for more on our #BjarniJourney.