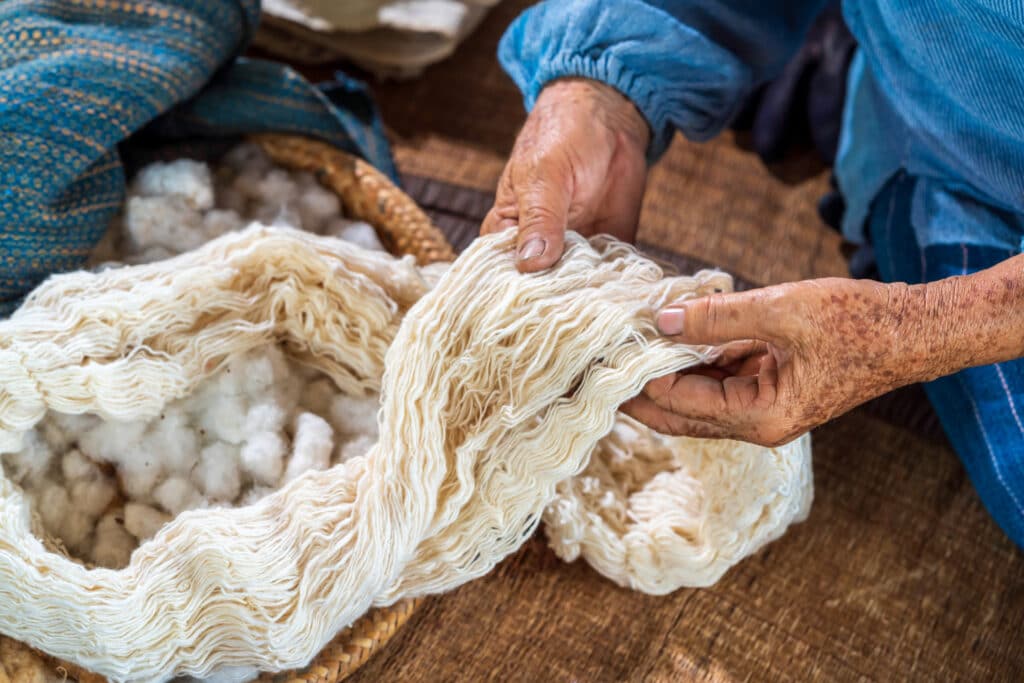 Organic baby clothing continues to rise in popularity year on year and there's no surprise with the surprising benefits that it can bring to your baby. One of the huge benefits of organic baby clothes is that they can help to protect your baby's delicate skin. But there's more to organic baby clothing than meets the eye, read on to find out more about the benefits of organic baby clothes.
1.No Chemicals or Pesticides
16% of the worlds insecticides, and 10% total pesticides are used in the production of traditional cotton, poisoning people and the environment. Hazardous chemicals and pesticides are banned in the production of organic cotton. Instead, organic fertiliser is used, where no chemical dyeing or chemical processing takes place.
Organic baby clothes provide additional peace of mind to a parent, knowing that the clothing has been produced where no hidden nasties were used.
2. No Dyes
No chemical dyeing or chemical processing takes place in the production of organic cotton baby clothes. This makes the clothing organic and safe, preventing any irritation that could be caused to babies skin.
In Bjarni Baby clothing, all products are produced with no chemicals or dyes, only the purest form of cotton is used.
3. Better For The Environment
Organic cotton is so much better for our environment. Traditional cotton requires high energy and water use to produce the clothing, whilst organic cotton uses less energy and water. Traditional cotton is is usually grown as a mono crop, destroying soil quality, this makes it difficult for crops to thrive in these environments going forward. This leads to derelict land that can't be used for anything. In contrast to this, organic cotton is grown alongside food which feeds the farmers.
4. It's softer!
Organic cotton is also far softer than its traditional counterpart, this is because of the longer fibres. Where regular cotton is in higher demand, it is usually machine picked to handle the demand. During machine picking, this doesn't maintain the purity of the fibres and damages cotton fibres in the process which leads to waste, and damage.
5. Durability
Where organic cotton is handpicked, this ensures that these fibres don't get weakened or split, the result is softer, far more durable products.
Where baby clothing can be worn and washed and washed again, you can be sure that the durability of organic cotton baby clothing stands the test of time. You'll find that the clothing can be reused and reworn and passed down the family when needed.
6. Suitable for babies with skin allergies
The pesticides and chemicals used in traditional cotton may cause allergies, rashes and respiratory problems. Babies are more vulnerable to this as they are still growing. Whereas in organic cotton, allergenic, carcinogenic or toxic chemical residues are NOT allowed in GOTS certified clothes. Organic baby clothing is perfect for babies with certain skin conditions such as eczema or psoriasis.
7. Safety Standards
There are no mandatory checks at cotton factories, at organic cotton factories they are all regularly inspected to ensure they are meeting with the high standards required.
8. Higher Quality Products
Because of the criteria that organic cotton products have to meet with GOTS and regular factory inspections, a quality assurance system is put in place, so processing, manufacturing and trading stages are all audited.
As organic cotton is handpicked, the result is longer fibres meaning less breakages. This means the products are softer, far more durable and higher quality.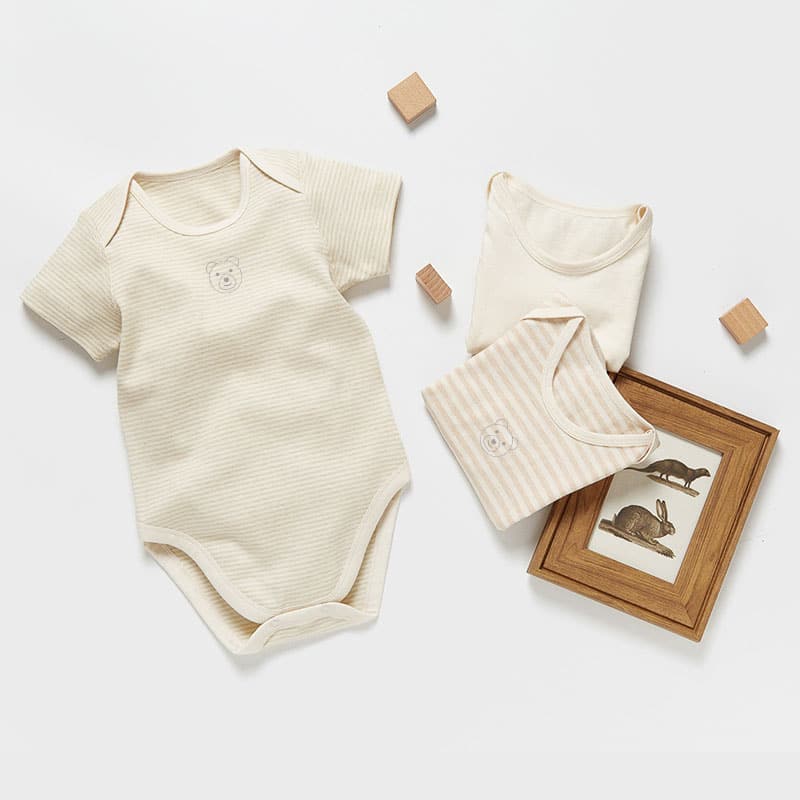 9. You Help The Whole Supply Chain
The GOTS certification for organic cotton covers all stages, from field, to retail. The entire supply chain of organic cotton is supported. GOTS-certified workplaces mean that workers have their human rights respected. People are hired to steady jobs with fair pay, and work in safe, hygienic conditions.
Organic baby clothing is better for the environment and your baby. Take a look at our full range of organic baby clothing that will keep your baby comfortable, supported, warm and free from irritation. Keep an eye on our Instagram for more on our #BjarniJourney.