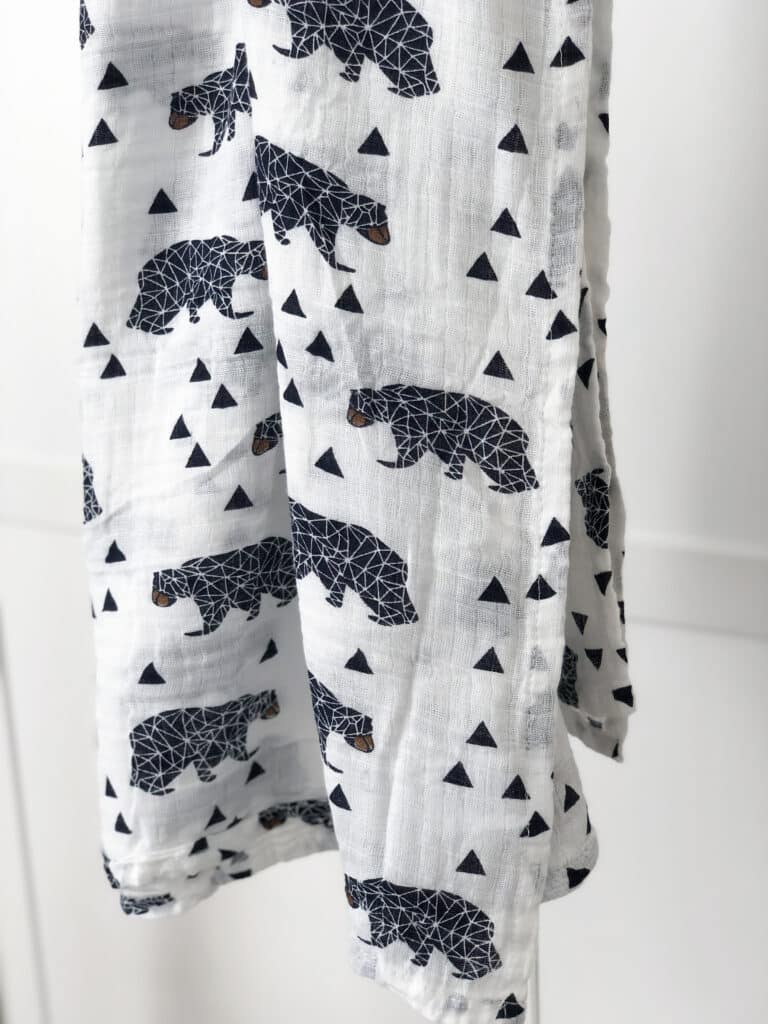 A newborn baby will begin to open their eyes within minutes of being born. Whilst they will be starting to look around at the environment around them, they don't focus well at first. It's not until 2-4 months that babies start to see and perceive more colours. Even in the womb, babies can tell the difference between light and black. Lots of research and studies suggest that black and white items, prints and patterns can help baby to develop their optic nerve and encourage young babies cognitive development.
There is lots of benefits of introducing black and white items to newborn babies, so we take a look at sensory muslins and how they can be incorporated into your babies everyday life.
What Is A Sensory Muslin?
Babies are very reactive to black and white from newborn to 4 months when they're not yet perceiving other colours. A great way to encourage this development with baby is with a sensory muslin. A sensory muslin is black and white and features a consistent pattern in these two colours all over. This item can easily be introduced into babies everyday routine. They can be swaddled in it, they can cuddle it, hold it in their hands, it can even be draped over a mobile or interwoven on the spindles of their cot for them to look at.
In the first 3 months, babies can only focus on objects that are 8-11 inches away. Introducing a muslin is one of the easiest ways to introduce this to them as there are so many ways a sensory muslin can be introduced in this way. Whilst art prints and sets of cards are also great for helping to develop their cognitive development, we love the versatility of sensory muslins as they don't take up much room and can easily be moulded to whatever setup you have for baby. You could even lie baby out on one so they can feel, touch and see the pattern in front of their eyes.
The repeated black and white pattern is key, and this helps to boost babies learning and focus, even after they are 4 months old and are perceiving other colours too.
Sensory Bear Black & White Muslin Swaddle
As our range of muslins expanded this year, we knew we wanted to introduce a gorgeous sensory swaddle that not only cares and caters for their cognitive development, but for their skin and the world around us. Like all of our muslins, our bear sensory swaddle is made from 100% organic cotton which is much kinder and softer to babies sensitive skin. Only eco-friendly reactive dyes are used to create the black and white bear pattern throughout.
Our sensory swaddle features the most gorgeous geometric bear print with touches of brown on the bears nose. The pattern is featured throughout and would make the perfect introduction to these colours in a safe, easy way.
The unisex muslin comes beautifully presented in a fully recyclable cardboard sleeve, this makes it the perfect gift idea for a baby shower or parent to be.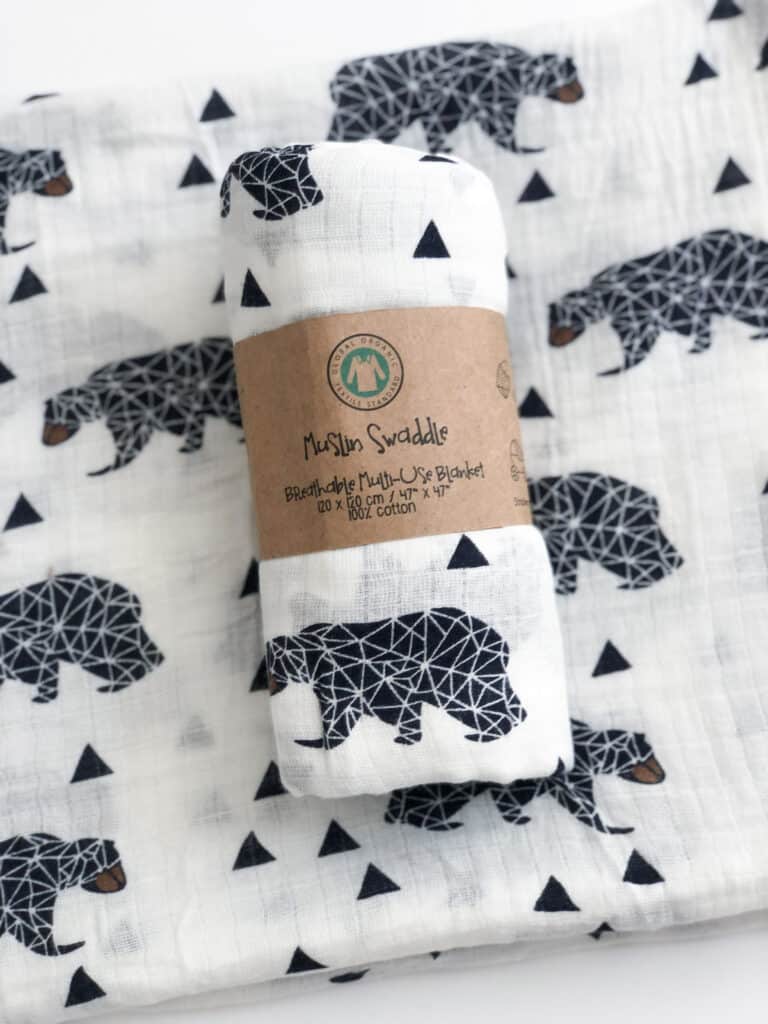 A sensory muslin is an easy way to encourage optic and cognitive development at a young age, plus, a parent can never have enough muslins in their life, right?