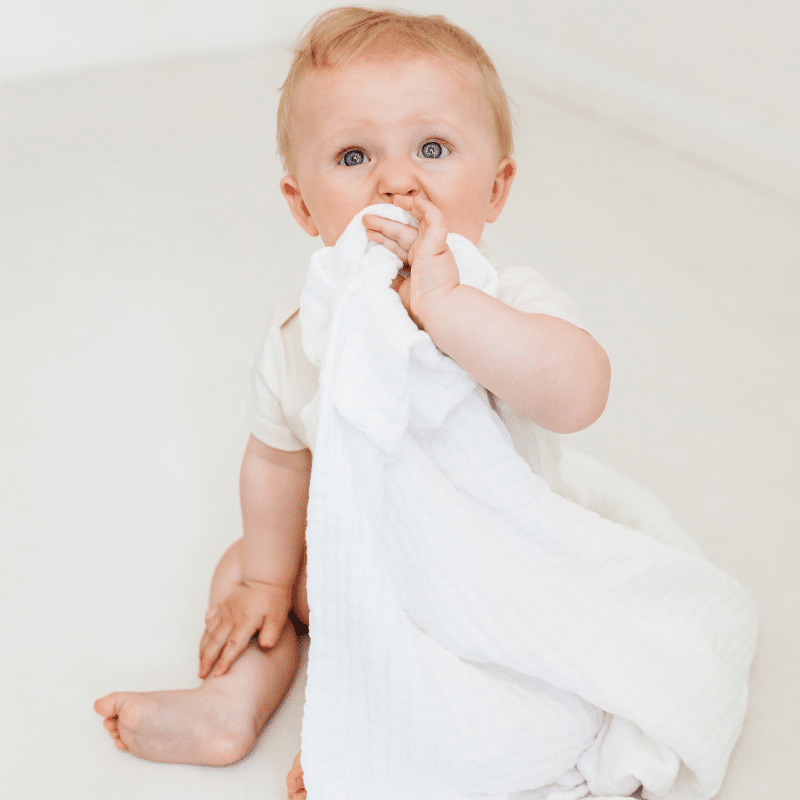 Our little ones skin is so gentle and delicate. When they're young we want to ensure that what we're dressing them in, and what they're coming into contact with on a daily basis is just as gentle, and soft.
For this reason, when we launched Bjarni Baby everything that went into the sourcing and crafting of pieces was incredibly important to us. Not only was organic cotton our top choice for so many reasons, naturally un-dyed cotton was just as important. Being able to offer a range that is free from irritants and is super soft to babies skin is everything we set out to achieve.
The organic baby muslins are the best sellers are Bjarni. 'So soft', 'great quality' and 'the best' are just a few things we continually hear when you review your Bjarni purchases. They say a picture tells a thousand words. But, sometimes it's better spoken out into words to tell you what it exactly is that makes our muslins the softest!
What Makes Our Muslins So Soft?
Crafted With Organic Cotton
Firstly, all of our muslins are only ever made from 100% organic cotton. Why is this so important? The harvesting methods of traditional cotton vs organic cotton differ greatly and vastly. The differences actually make a big impact to how the finished product feels. Traditional cotton is usually harvested with heavy machinery. Because of this, the machine picking doesn't retain the same integrity and purity of the fibres. This can weaken and damage the finished fibres. Whereas organic cotton is hand picked. Whilst this is more labour intense, it retains the strength of the organic cotton fibres, amongst other things such as the way it is grown and farmed free of pesticides, it is what makes organic cotton so much softer than its counterpart.
6 Layers of The Soft Stuff
We believe that every baby should have the softest, and most gentle welcome into the world. This is why our Koselig muslins are created with 6 layers of 100% organic cotton gauze material. The additional layers create breathability, absorbency and most importantly, superior softness. That cocooning softness helps to provide that comforting touch to babies skin, whilst being free from irritants and any potential nasties.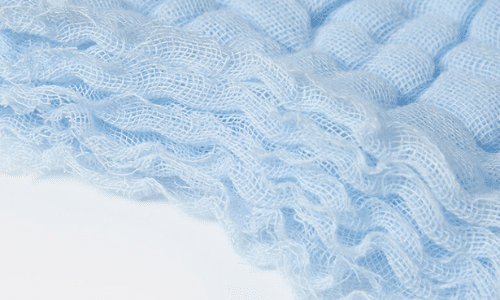 Fourneedle Six Lines Stitching Technique
The fourneedle six lines stitching technique demonstrates how much thought goes into the production of our products from seed, to stitch. This stitching technique produces a flat, aesthetically pleasing finish. Using this technique, the stitches are sewn, the seams are firm, and the trimming edges are neat. This technique is already widely used throughout gymwear and underwear because of that flat finish which doesn't cause any irritation. Including our muslins, this technique is used across our whole range to provide a soft finish. You wouldn't even know that the stitches are there!
From Wash To Wash
Organic cotton offers far more longevity to the finished item. We promise that our muslins will remain just as soft, wash after wash as they did when they first arrived. We believe that superior softness is something that should be felt each, and everyday. Your babies skin is worth it.
At Bjarni Baby we endeavour to create beautiful organic clothing that we would only dress our own babies in. From seed to stitching, we aim to deliver superior softness and sustainability that is accessible to all families.