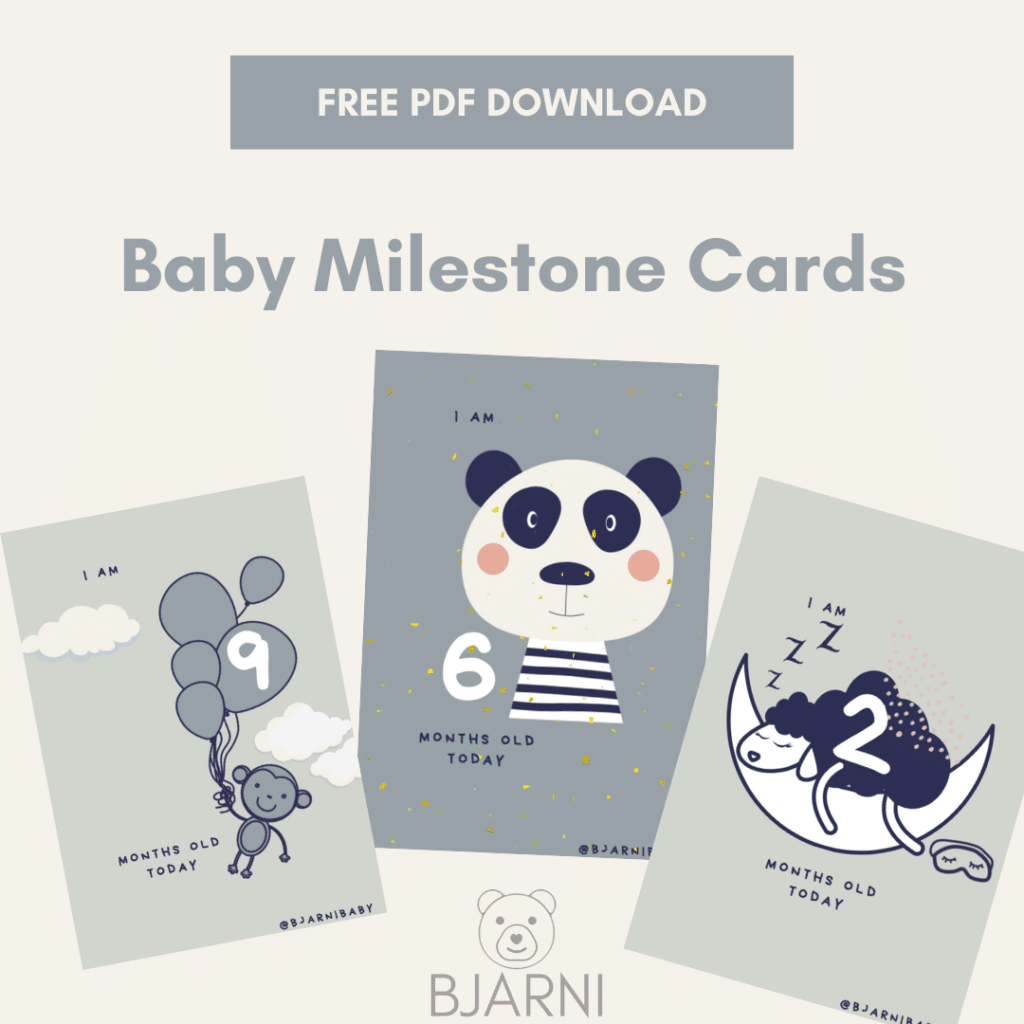 When you welcome the arrival of your new baby, we know how precious each little milestone is and also how quickly they grow. That's why we have created a set of month by month milestone cards that you can download for FREE. That's right, they are completely free, all you need is some paper, a printer and some scissors to utilise them.

The set of milestone cards features a welcome to the world card where you can enter their name and date of birth, this really is one that you can cherish for years to come and include in a photo album or scrapbook. There is then a card for every month of their age from 1 month up until 12 months, their 1st birthday! Each card features a different whimsical, cute graphic to celebrate another month of them being in this world. The cards look great in flatlays next to baby, and when they're old enough they can hold the card themselves!
They are perfect for snapping shots with your baby as they reach another exciting milestone. Simply download them by clicking on the image above or the link below, print them out and cut to size. The link will download an A5 PDF format of the milestone cards, they feature bleed lines so you can easily be guided with the right area to cut.
We recommend printing the milestone cards onto card for additional sturdiness, but they also print just as well onto paper. Don't forget to tag us @bjarnibaby in your photos if you use them, we'd love to see! If you have any comments or suggestions for additional milestone cards then please do get in touch as we would love to have your feedback on them.