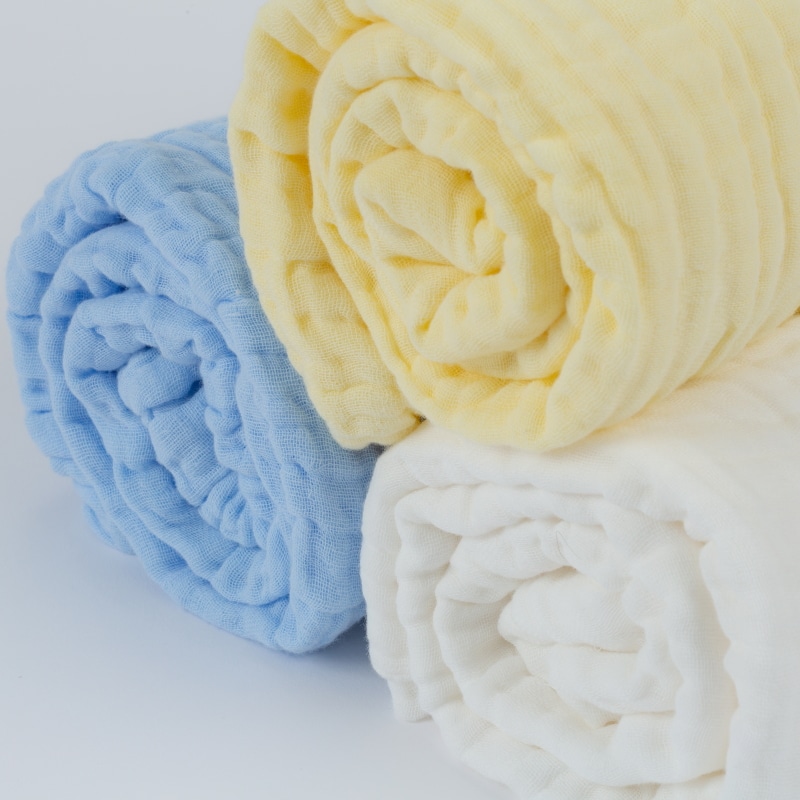 As new parents to be prepare for the arrival of their little one it has become a very common occurrence to pre-wash all baby clothing ready for them to be worn. There's a number of reasons that this is done.
It can help to soften clothing and remove any nasty chemicals/pesticides that the clothing may have come into contact with on its journey. Ultimately to ensure there are no irritants that could affect babies delicate skin. This is especially important when they are a newborn and their skin has not fully developed.
However, it is not an essential requirement that all baby clothing needs to be pre-washed, it is usually down to personal preference. So, what about baby muslins?
Do I Need To Pre-wash Muslins?
Muslins are one of the most used baby essentials. You'll want to have a few of these before your baby arrives. Our Bjarni muslins do not need to be pre-washed before use. As they are made from organic cotton, no chemicals, pesticides or dyes are used in the production of our muslins so you can have the peace of mind that there are no potential irritants that could cause any irritation to babies skin.
Regular cotton muslins will have come into contact with pesticides and chemicals during their production. Whilst still not a requirement, it is probably best to pre-wash these to ensure no irritants are present.
So, whilst Bjarni muslins don't need to be pre-washed, a wash before use and drying them outside can help to keep them fresh and fluff them up. The best bit? Due to their 100% organic cotton composition, our muslins are just as soft as their first use, wash, after wash. Then you can marvel at just how quick they dry! Made from 6 layers of organic cotton gauze, they're incredibly breathable which means they have a super quick drying time. This is an absolute essential when a muslin becomes one of your must used parenting essentials!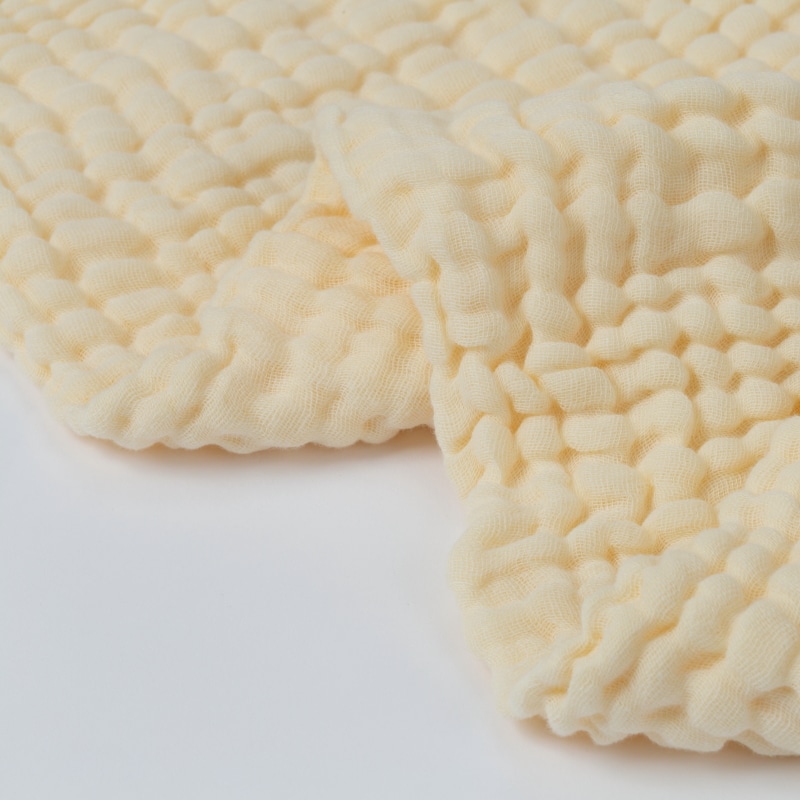 How To Pre-wash Muslins
We recommend pre-washing muslins on a 30 degree wash with like colours. Never use harsh chemicals or detergents, always check the label first to ensure it's suitable for use on baby clothing. Non-bio detergents are usually a good option.
Once washed, dry outside for ultimate freshness. Our Bjarni muslins are incredibly easy to care for, do check the washing and care instructions of your muslins beforehand as all fabrics have varying care instructions.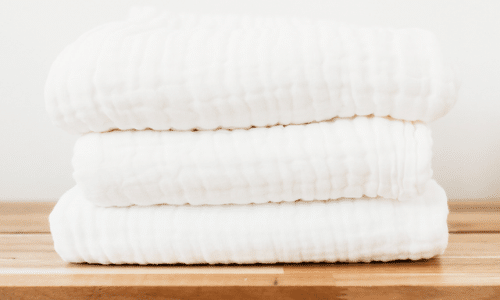 Best of luck on the impending arrival of your little one! Take a look at our full range of organic cotton baby muslins, the ultimate essential for any parent to be!