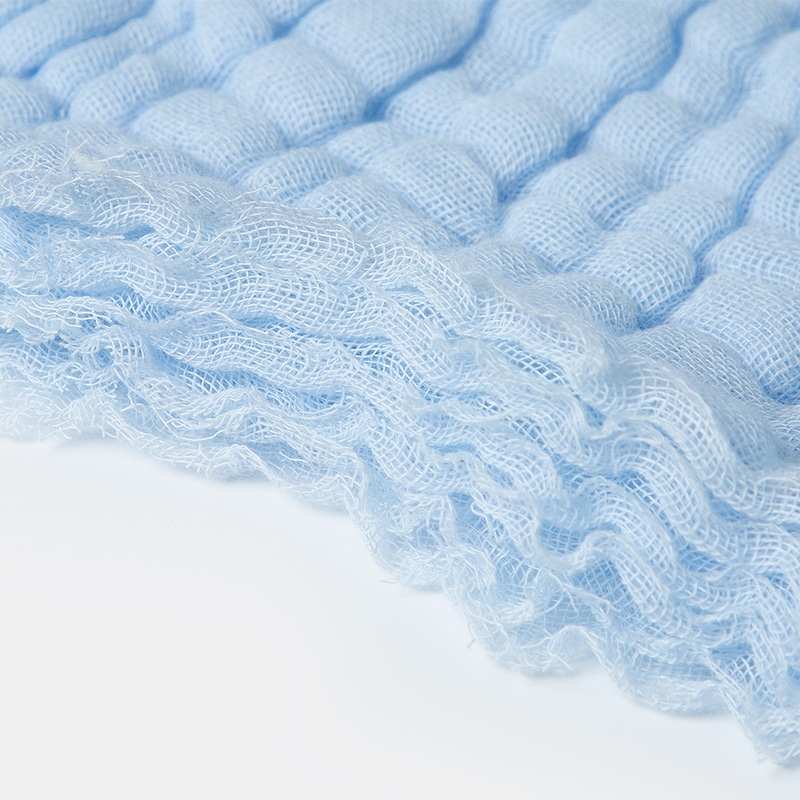 If you're in the planning stages of getting your to buy list together for your baby you're probably pondering over so many different items and pieces of clothing and deliberating how many you're going to need of each. For the absolute baby essentials you need on a daily basis such as bibs, bodysuits and muslins, it's definitely one you don't want to have too few of.
With a baby comes a LOT of fresh changes of clothes and washes, the inevitable process of having a baby! Whilst you need to make sure you have enough of everything at one time to account for washes, you want to make sure that they withstand wash after wash so you don't have to keep repurchasing the essentials.
How Many Muslins Do I Need?
There's no denying that baby muslins are one of the top essentials for baby because they are so incredibly versatile. From burping to being used as a breastfeeding cover, they really can do everything!
Wherever you look on the internet, different brands will suggest how many muslins you need, there really is no right or wrong answer. The main thing you need to think is how many might be out of action at one time, I.e in the wash or drying, once you take this into account you can work back on how many muslins you will need at one time.
We would recommend between 3-5 muslins so you're never running short! It's also handy to keep muslins in the areas you know you'll always need one, such as in your baby changing bag, a pram, in the nursery and one that you can keep to hand around the house. In the early months, it's particularly handy to have these to hand to call upon when you need them for nappy explosions, spills and even for when your little one needs some comfort. A muslin towel can be incredibly comforting for their little hands to hold.
Muslins are also an essential to pack for that hospital bag. It's important to try and pack light as there will be a lot of items to pack for both you and the baby, but you can't go wrong with packing a couple of muslins. They're super lightweight and easy to fold and slot into a bag too without taking up a lot of space.
Take a look at Bjarni's full range of muslins, made from 6 layers of 100% organic cotton gauze for superior softness!