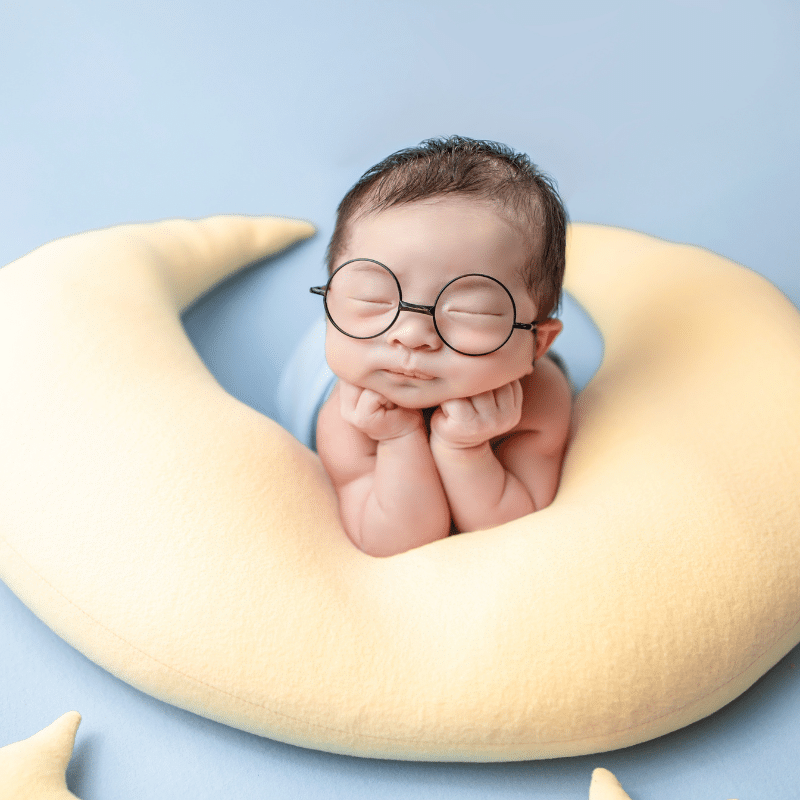 Welcoming a new arrival into the world is one of the purest and happiest moments for everyone involved. New baby wishes for cards can be difficult to think of through fear of saying the wrong thing. You want it to be thoughtful, personal and a message that will bring a smile to their face.
The early baby bubble is beautiful, but it comes with a new set of challenges to the new parents so those new baby wishes really do make all the difference in a new baby card.
If you're welcoming a newborn baby into the family, or your circle of friends, these 50 new baby wishes for cards will help you form a perfect, and thoughtful message!
50 + New Baby Wishes For Cards
New Baby Wishes For A Baby Boy
These 10 new baby wishes are perfect for sending congratulations to the parents of a newborn baby boy.
Congratulations on the arrival of your son!
Congratulations on becoming parents, and for creating a beautiful, healthy baby boy!
We heard that your baby boy is the cutest one in the whole hospital! Congrats on your new baby!
Many congratulations to you both, wishing you many happy memories with your new baby boy.
Wishing you both our heartfelt congratulations on the arrival of your new baby! Well done, everyone! We cannot wait to meet him soon!
And so the adventure begins… I can't think of two people better suited to bring up this amazing baby boy. Congratulations and warmest wishes for the future!
A bouncing baby boy, so precious. Congratulations to you all!
Enjoy every moment in your new baby bubble, he is beautiful!
Best wishes to you and your new family, a beautiful baby boy!
You've spent 9 months preparing for this precious baby boy, enjoy every moment!
Funny Baby Wishes
Sometimes it's good to add a little bit of light hearted humour to newborn baby wishes. Those early days can be so challenging, so give the new parents something to crack a laugh and a smile at!
11. Goodby tummy, hello mummy!
12. Congrats on the new job title. Hope the new baby boss takes it easy on you!
13. Congratulations on your new baby, we'll do something fun to celebrate in 18 years!
14. Sleep is overrated. Enjoy!
15. Bottoms up doesn't have the same meaning anymore!
16. Raising a child is a walk in the park. But like, Jurassic park.
17. I can't wait to meet your new tiny Overlord!
18. Welcome to parenthood, where you going to a grocery store by yourself is considered a holiday. Congrats!
19. You will never go to the toilet alone again. Congratulations on the new arrival!
20. Always remember: parenting without a sense of humor is like an accountant who hates math — possible without, but much easier with. Congrats!
New Baby Wishes For A Baby Girl
For that beautiful baby girl, she deserves a beautiful new baby wish to match. Choose from this list of 10 baby wishes for a baby girl that are perfect for adding to a card, text or email.
21. You've spent nine months preparing for a lifetime of love with your sweet baby girl.
22. Welcome to the world little angel.
23. Congratulations on the birth of your gorgeous little girl.
24. So happy for you two on the birth of your baby girl!
25. Best wishes for becoming a parent. May your days be filled with joy and laughter as your little girl grows up to become a wonderful lady.
26. A baby girl is a mother's best friend and a dad's little princess; she's going to be adored and cared for by everyone. Congrats on the arrival of your baby girl.
27. Warmest wishes and congratulations on the birth of your sweet little baby girl!
28. Welcome to the world, baby girl! So excited that you're here!
29. What a very lucky baby girl, you make the sweetest family!
30. Just showed up and already stealing hearts. Congratulations on your beautiful baby girl!
Beautiful New Baby Wishes
Sometimes a simple, yet beautiful new baby wish is all you need for a card.
31. Congratulations on the arrival of your happy and healthy new-born! We hope you enjoy this special time and make lots of wonderful memories. Looking forward to meeting him/her and sending all our best wishes.
32. We're delighted to welcome [insert baby name] to the world and are really glad mother and baby are doing well. We know you'll be fantastic parents and look forward to meeting the little one very soon.
33. A beautiful baby to complete the most beautiful family. So many precious memories await.
34. Congratulations on the arrival of your son! At last, all your wishes came true. May the little boy/girl be blessed with good health, happiness, and prosperity throughout his life.
35. Congratulations on becoming parents; he is indeed a cute and healthy boy/girl.
36. Sending you loads of good wishes and endless love for your little prince/princess. Congratulations on becoming parents, you're both going to be amazing.
37. Seeing you with your new baby is an incredible moment to witness. Sending you blessings, love and so much happiness for everything to come.
38. Your baby girl/boy is a gift sent from above, and I cannot think of two more deserving people. May your little man grow up and bring you joy and happiness.
39. A son/daughter is a mom's little angel and a daddy's little helper, congrats on the birth of your baby girl/boy.
40. Even though we are not around to share your joy, we want to send our blessings to the newest addition of the family.
New Baby Wishes For Twins
If your loved ones have just had a set of twins, they're going to need all the kind words, extra encouragement and helping hands that they can get! Send them new baby wishes for twins with one of these beautiful messages.
41. From small beginnings come great things. Congratulations on the birth of your beautiful set of twins.
42. Having twins means double the work but also double the happiness – making it all the more priceless. Congratulations.
43. Look at the bright side. At least you won't have to spend for two separate birthday parties. Congratulations for having twins.
44. Double trouble, but extra nice! Congratulations, so excited for you!
45. I was expecting you to become a family of three, but you got an extra one for free. Congratulations for becoming a family of four
46. Congratulations on your twin (boys/girls). Get ready for lots of laughter and noise, big hugs and so many joys!
47. The Merry-Go-Round of your family just got merrier. Congratulations on having two beautiful twin girls/boys.
48. This is the small beginning of greater joy. Congratulations on having two beautiful girls/boys.
49. You are so lucky to have two beautiful babies at the same time. Congratulations on having twins.
50. Having twins means that the parents never have to fight over who gets to hold the baby. Congratulations.
Next time you have a beautiful new arrival in your immediate family, or circle of friends, we hope you'll find a suitable new baby wishes message to add to your card. Whether it's a heartfelt message or something of humour, these messages will give the new parents a warm fuzzy feeling, and gorgeous memories to look back on!