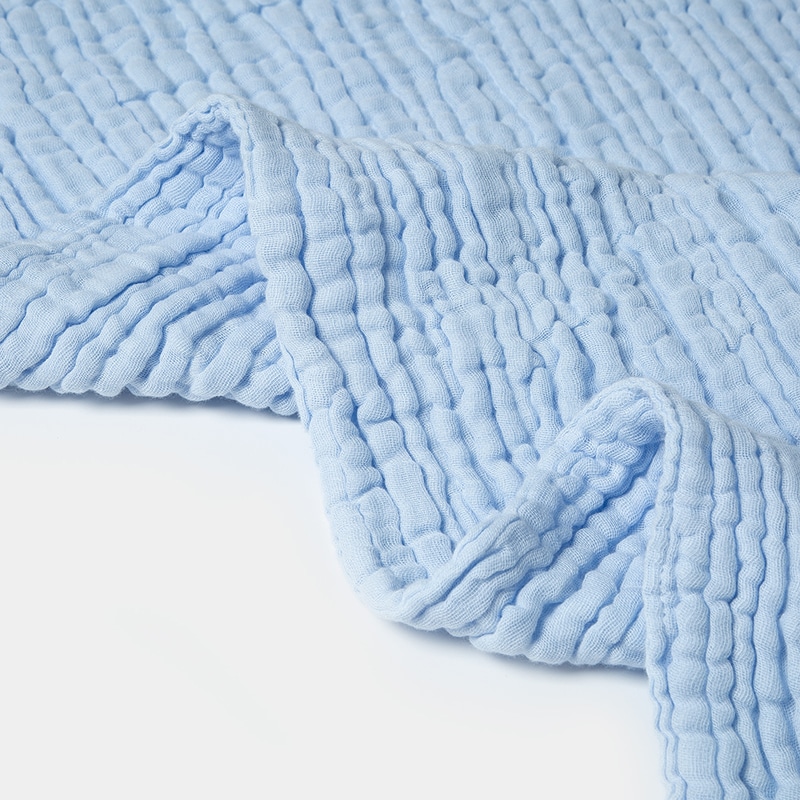 Parents far and wide will be very familiar with what a muslin is. They're soft, versatile and pretty much a baby essential. But what exactly is the material, muslin? And what makes it so cosy, soft and gentle.
What Is Muslin & Where Did It Come From?
The origin of muslin dates back to Ancient India, it's believed that it originated in the Indian city of Bangladesh.
Muslin is a loosely woven cotton fabric that is made using the plain weave technique, the result is a material that is breathable, soft and lightweight. Muslin is available in a wide variety of different forms and weights, this can depend on what the muslin is going to be used for. High quality muslins are soft and smooth, and are woven from evenly-spun yarns, which means the thread maintains the same width throughout. There are four main grades of muslin to look out for;
1.Gauze
Cotton muslin gauze is the most common type of muslin grade we see used for baby muslins. This is because gauze is ultra lightweight and breathable. For baby muslins they will often be layered, the more layers of gauze means the softer, more durable and cosy the muslin will be.
2. Mull
Mull is a lightweight, plain muslin usually made from cotton and silk, but sometimes viscose as well.
3. Swiss Muslin
Swiss muslin is a sheer, lightweight form of muslin with raised patterns or dots that is used frequently for warm-weather clothes.
4. Sheeting
Sheeting is the thickest and coarsest form of muslin and is used in clothing and homewares.
What Makes The Bjarni Muslins So Special
Bjarni muslins are crafted with 6 layers of 100% organic cotton muslin gauze fabric. You can really feel the difference with the additional gauze layers, this is what makes our muslins so soft, cosy and lightweight. The open weave and lightweight fabric is what makes it such a breathable product with strong water absorption.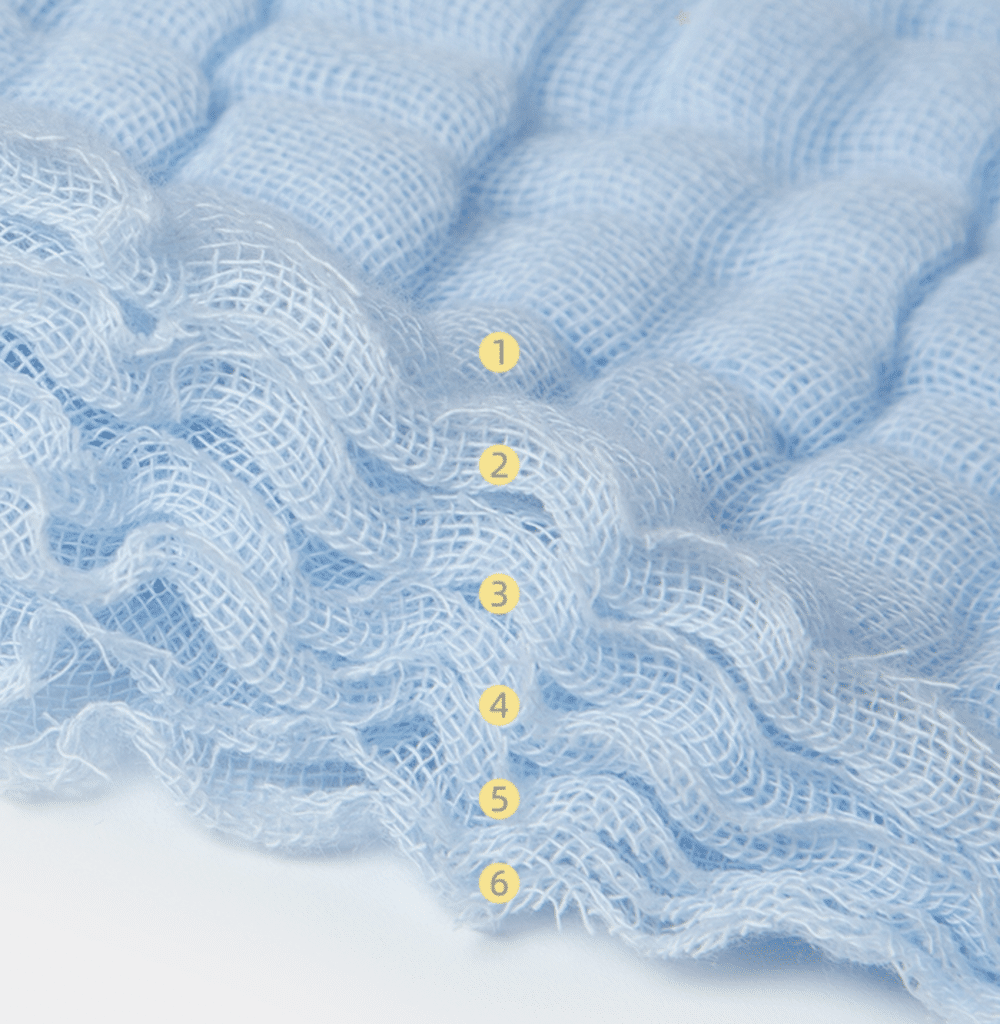 As the muslin is created using a plain weave technique, this makes it a workhouse fabric. What does this mean? It can withstand wash after wash, after wash, this makes it a hugely durable product. A major selling point of any product for parents, as we know just how many times baby clothing can go through the wash!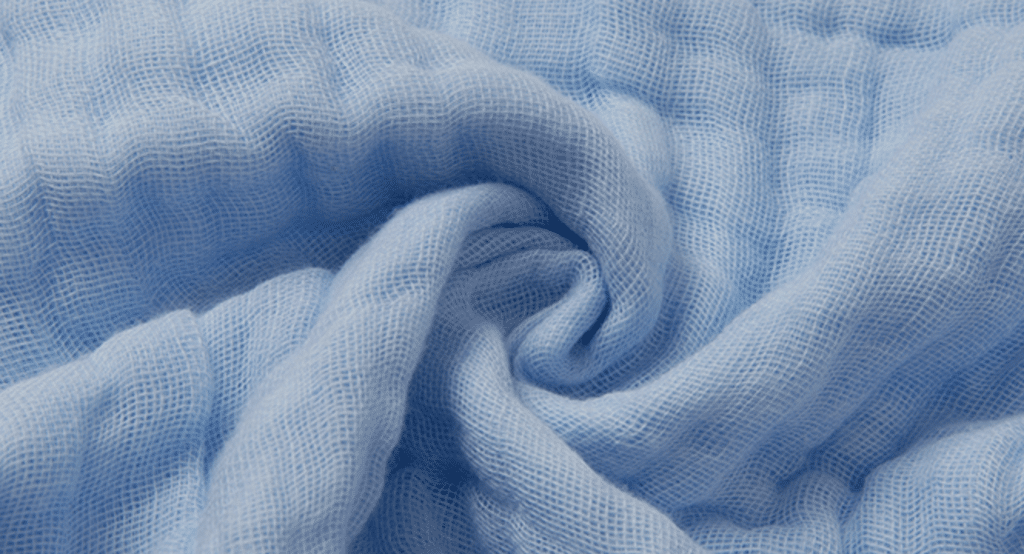 How To Care For Your Muslin
Caring for your muslin will ensure that you get the most out of your purchase. They're an incredibly durable product that will just keep going when cared for accordingly. Here are some steps to follow when caring for your muslin;
Machine wash at 30°C
Do not bleach
Dry flat
Iron on low heat
Do not dry clean
The best bit? Our baby muslins are so versatile, your muslin, your way. There are so many different ways to use a muslin! Take a look at our full range of organic baby muslins, we promise you'll never lay your hands on a softer muslin again! Keep an eye on our Instagram for more on our #BjarniJourney.