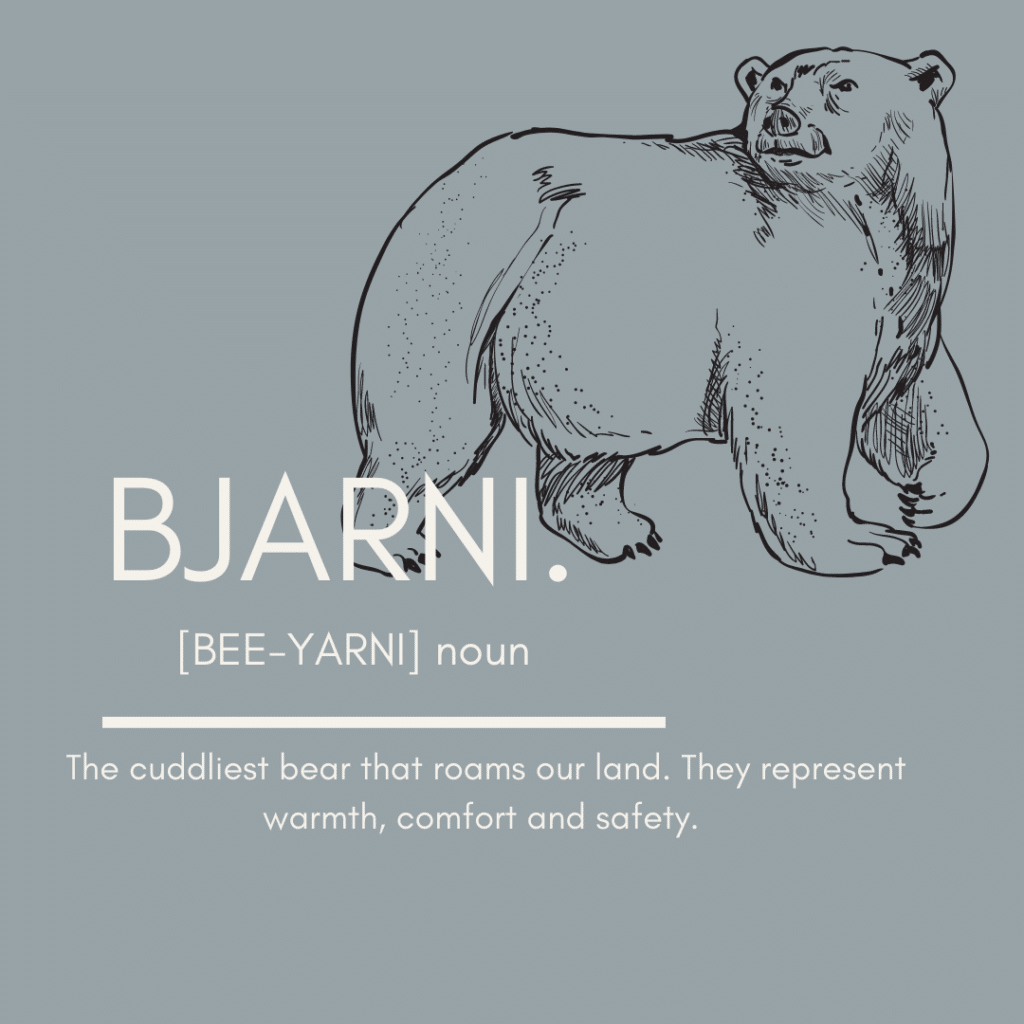 If you've stumbled upon Bjarni Baby for the first time, you're probably sat there wondering, but what does Bjarni mean?
Our entire company ethos and values are centred around our name. With Scandinavian heritage in Norway, and a love for the simplicity of Scandinavian lifestyle and designs, we knew it had to be a driving force for us. Just like that, Bjarni was born.
Bjarni is the Norwegian word for bear, pronounced 'Bee-yarni'. It represents so much of what we do and the type of clothing that we produce. Bjarni or bear represents warmth, comfort and safety. Whilst it keeps us in touch with nature and sustainability, making sure that everything we do has a good impact on the environment and the world around us. Because, that really is at the heart of everything we do at Bjarni.
You'll see our Bjarni bear across all of our clothing and branding. Always cuddly, and always sustainable. Superior softness at its best.
Keep an eye on our Instagram for more on our #BjarniJourney.